I adore Style Me Pretty and it is always such an honour to be featured on their gorgeous site. We were so thrilled that they chose to feature our romantic nautical elopement! Click here for the feature. And my gallery of favourites below as well as the awesome video feature by Paper Heart Films.
sail away: an elopement from Paper Heart Films on Vimeo.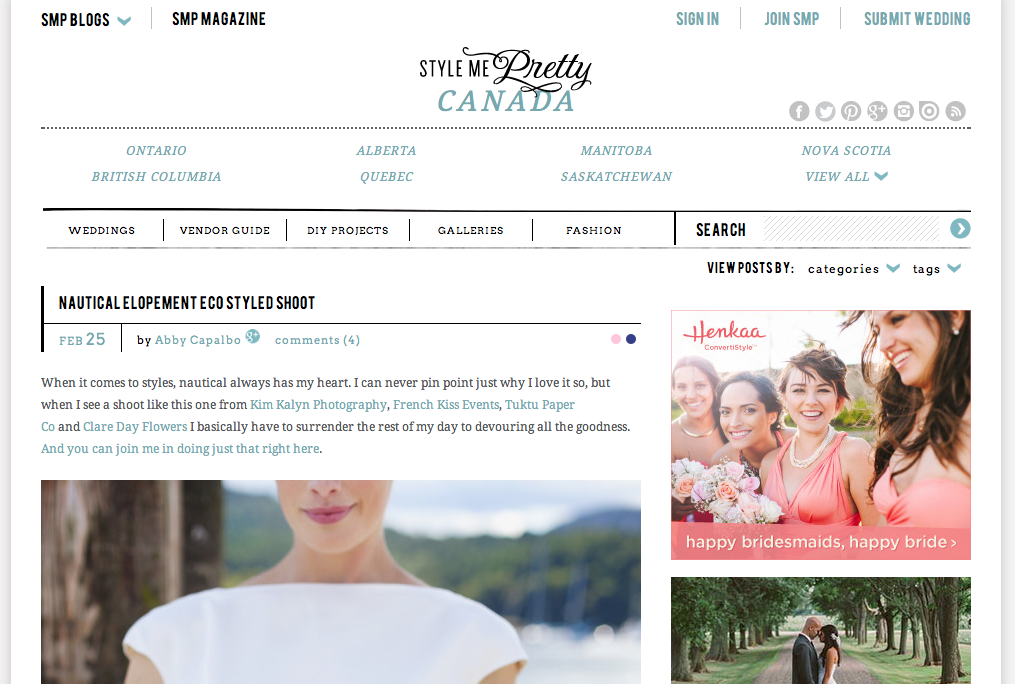 Styled shoots fuel me creatively, inspire me and help me continue to grow as an artist. Working with a rock star team of vendors is such an incredible treat. The team that put together this shoot, is no exception. They blew me away with their talent and vision for creating this styled nautical elopement. The beautiful details were so dreamy to shoot.