If you missed my first post on Santorini you may view it here.
Here is a little information about this magical island I gathered from these two sites dedicated to Santorini, here and here.
Santorini is the southern most island of the Cycladic group in the Aegean Sea.  The entire center of the circular island sank into the sea during the tremendous volcanic explosion 3.500 years ago. The eruption caused tidal waves which virtually wiped out the advanced Minoan civilization of Crete 70 miles to the south. Some scholars believe that the island is part of the legendary lost continent of Atlantis which supposedly slipped underwater during the disaster.  What remains today of Santorini is a large crescent-shaped island enclosing a vast bay, the largest caldera on earth (7X14 miles).
The volcanic rock that covers the island is an eerie reminder of just how active this volcano has been.  The colours of the rock it created and the layers you can see almost everywhere are so incredibly beautiful.  Not to mention the insane drops into the sea with homes built right to the edge.  Darren and I had a fun time exploring the island.  We were staying in Imerovigli, but were easily able to walk to some of the neighbouring towns.  I particularly loved Fira.  They had all the cute donkeys, need I say more

Most of these photos were taken on a fairly overcast day and I think they provided a bit of a moody feel.  We ended up having a wild storm that night and we lost power for the whole night and up until noon the next day.  I thought our adorable villa was going to blow right into the sea!
Now on to the photos!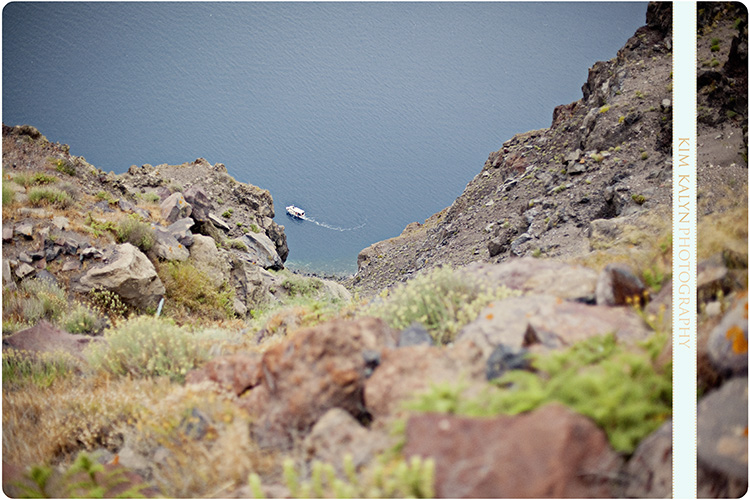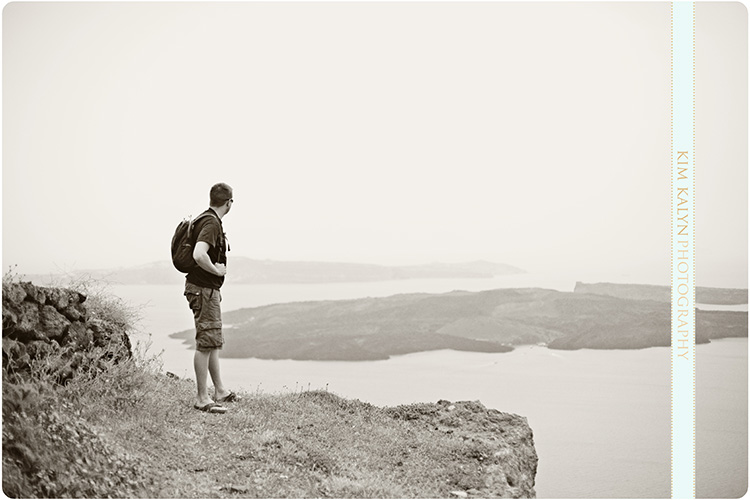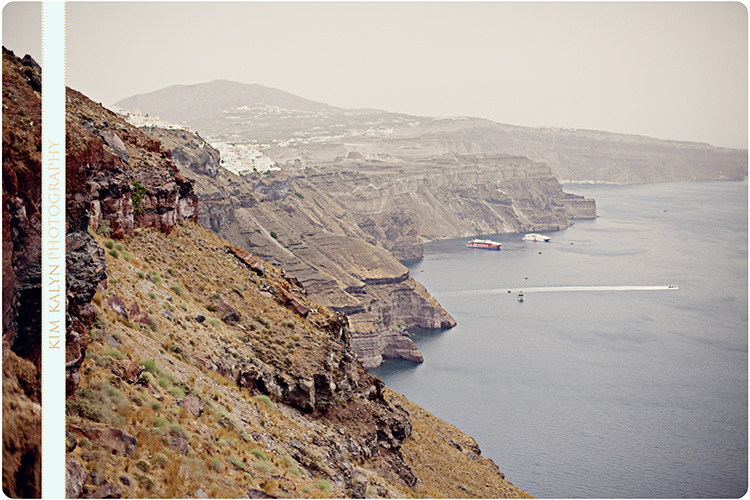 All of the above photos were taken from our hike to this amazing lookout.



I know my last travel post was all about kitties, but here is another cute one I overlooked.