It has already been one month since Hayden turned one. So I figured it was long overdue that I share some images from his party! It is no secret that I am obsessed with Pinterest. So when it came to planning Hayden's party I created an inspiration board and went to town! I became crazy about all things owl. And with help from Hayden's dada, nana and papa and aunties we were able to throw him a very special first birthday party. Now I know that Hayden more than likely will not remember his first birthday celebration, but I hope that when he looks back on these photos and the other snaps from the day that he will see how much effort and love went into celebrating his amazing first year.
I have to give a HUGE special thank you to Erica of the fabulous Rook and Rose Floral Boutique for providing the lovely – yet masculine  😉 – florals for the party.
Also a massive thank you to our friend Jess for designing Hayden's invite and thank you's. See link love below.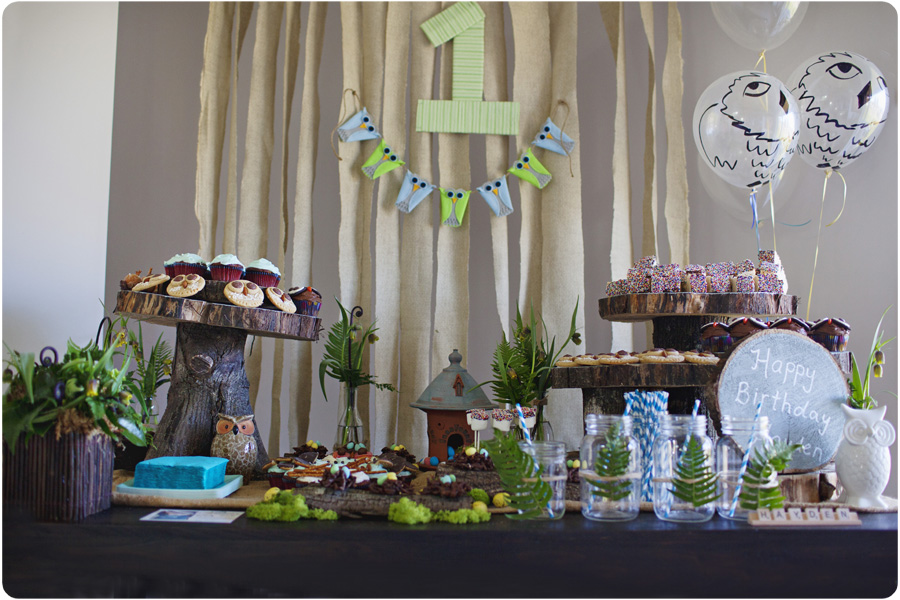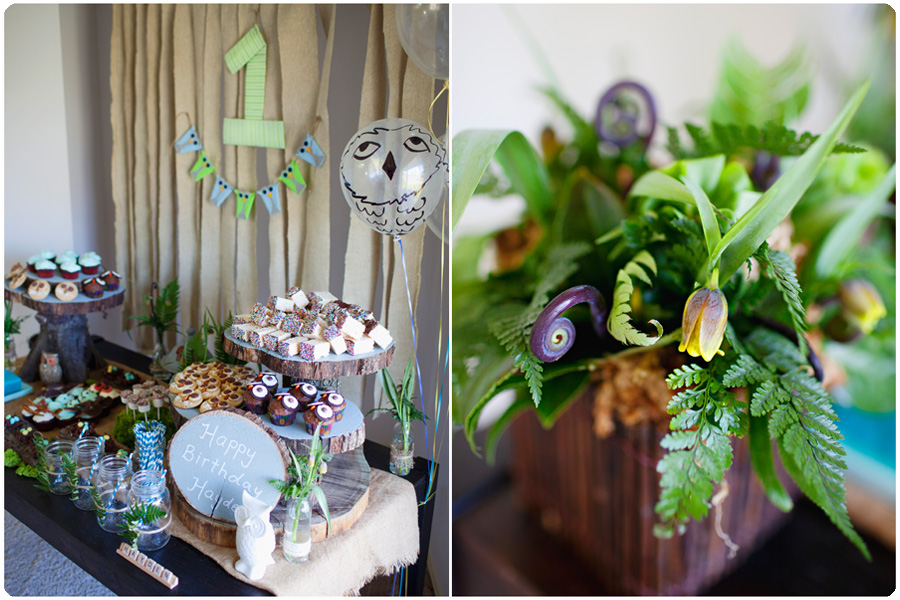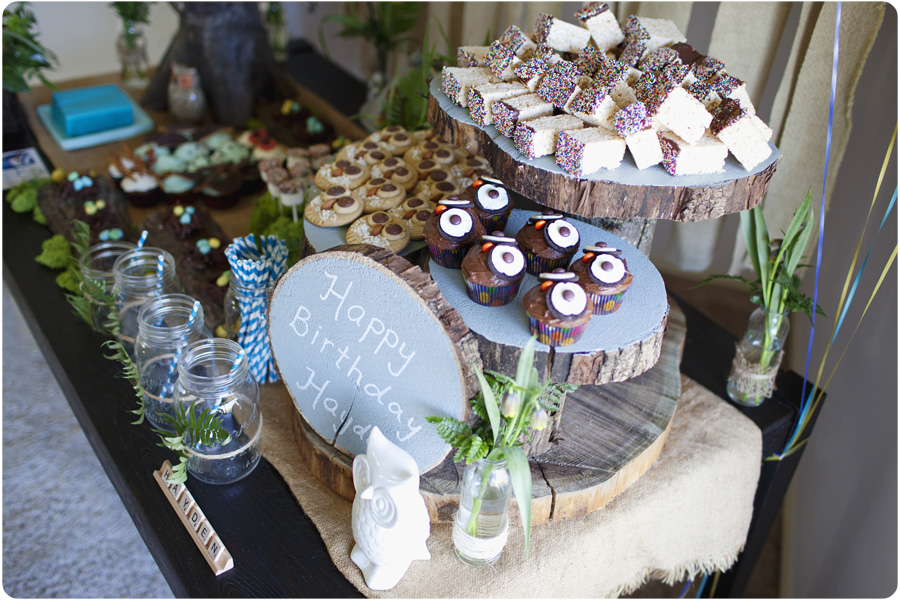 Hayden's Birthday Invite and Thank you's designed by: Little Pickle Photography and Design
Owl Bunting: Justasquidge on Etsy
Owl Onesie: WeChooseJoy on Etsy